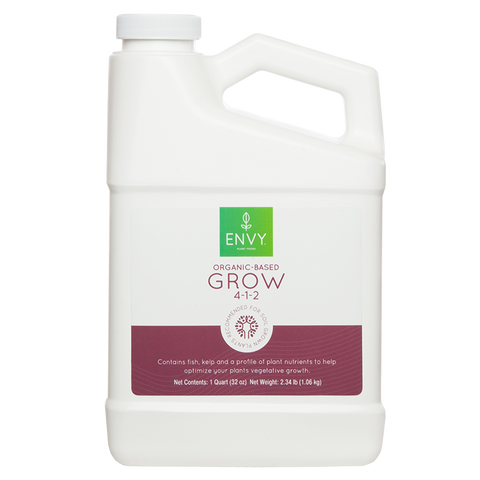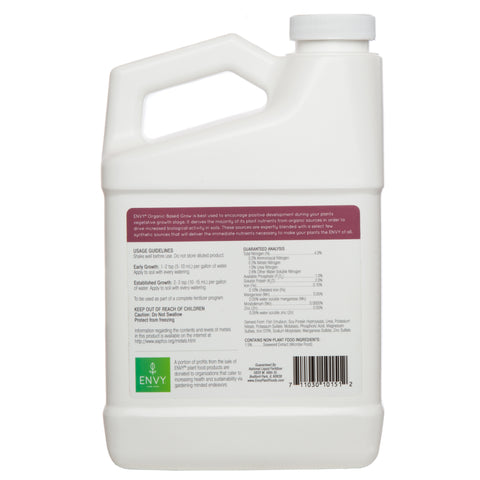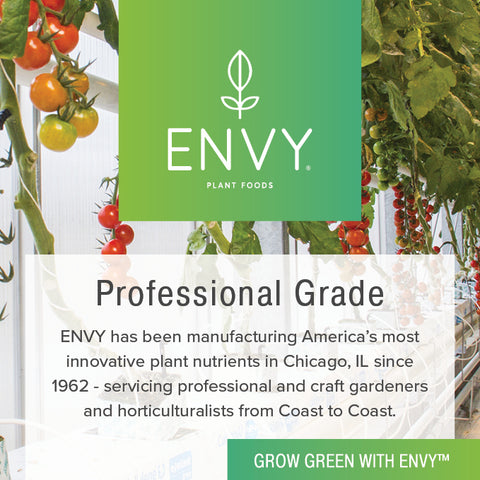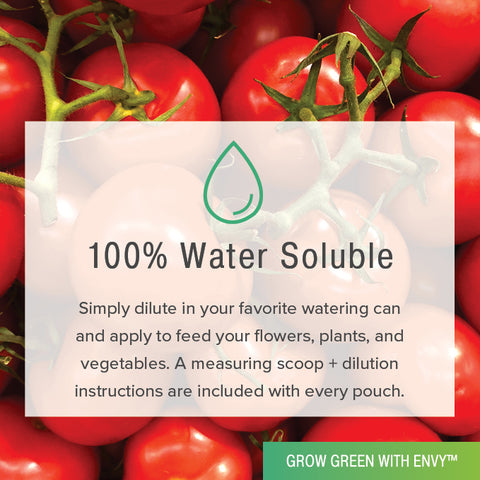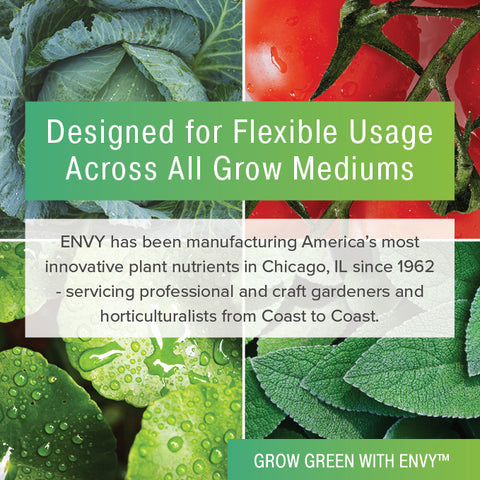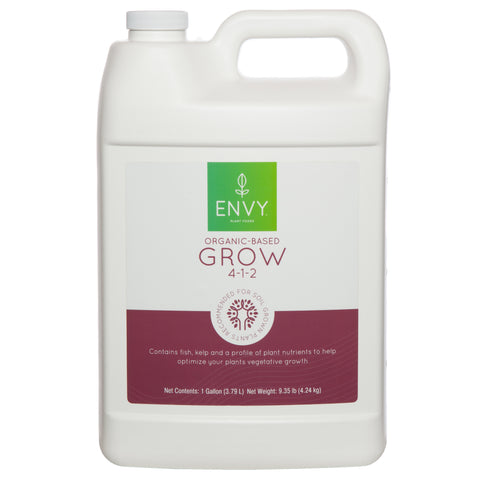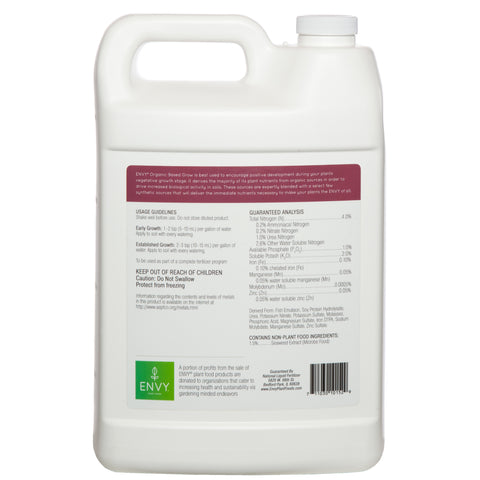 WHOLESALE CASE PRICING AVAILABLE FOR QUARTS & GALLON
ORDERS ABOVE $1500 SHIP FREE TO CONTINENTAL USA (LIFTGATE EXTRA)


Grow green with Envy - with Envy Plant Foods' 1 Quart and 1 Gallon  Liquid Organic Based Grow. This proprietary, majority organically derived blend of nutrients is best used to encourage positive development during your plants' vegetative growth stage. This blend derives the majority of its plant nutrients from organic sources in order to drive increased biological activity in outdoor soil grows. Where nutrients are inefficiently provided by organic sources, select premium synthetic nutrients are utilized in order to give your plants and crops optimal nutrition without having to combine multiple formulas.

Envy Nutrient's Organic-Based Grow Blend contains the following ingredients:

Guaranteed Analysis:

Total Nitrogen (N) 4.0%
0.2% Ammonical Nitrogen 0.2%   
0.2% Nitrate Nitrogen 0.2%   
1.0% Urea Nitrogen 1.0%   
Other Water Soluble Nitrogen 2.6%   
Soluble Potash (K2O) 2.0%
Iron (Fe) 0.10%
Chelated Iron (Fe) 0.10%   
Manganese (Mn) 0.05%
Water-Soluble Manganese (Mn) 0.05%
Molybdenum (Mo) 0.0005%
Zinc (Zn) 0.05%
Water Soluble Zinc (Zn) 0.5%   

Derived From: 

Fish Emulsion, Soy Protein Hydrolysate, Urea, Potassium Nitrate, Potassium Sulfate, Molasses, Phosphoric Acid, Magnesium Sulfate, Iron DTPA, Sodium Molybdate, Manganese Sulfate, Zinc Sulfate.
Contains Non-Plant Food Ingredients: 
Seaweed Extract (Microbe Food) 1.5%   


DISCLOSURE:
Not available for sale in All States.