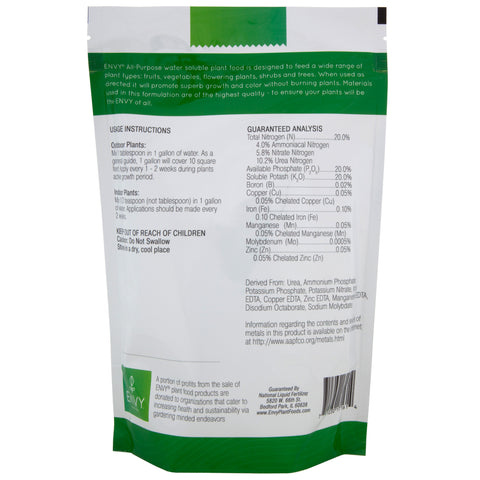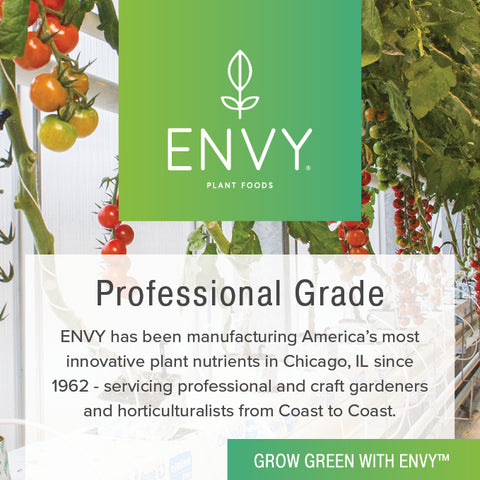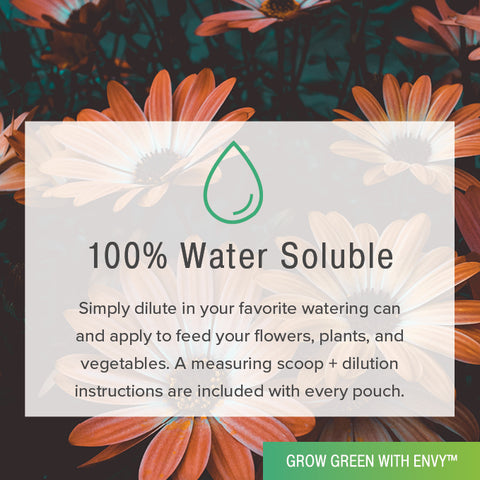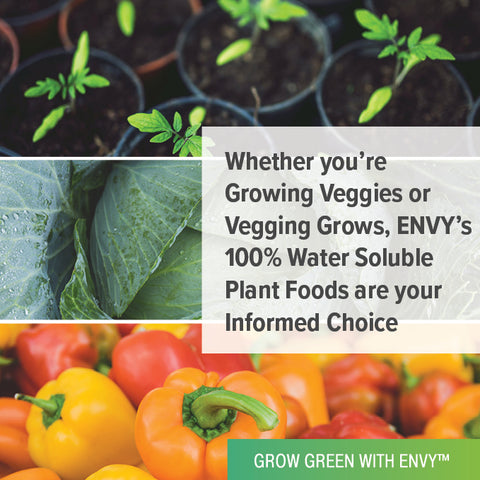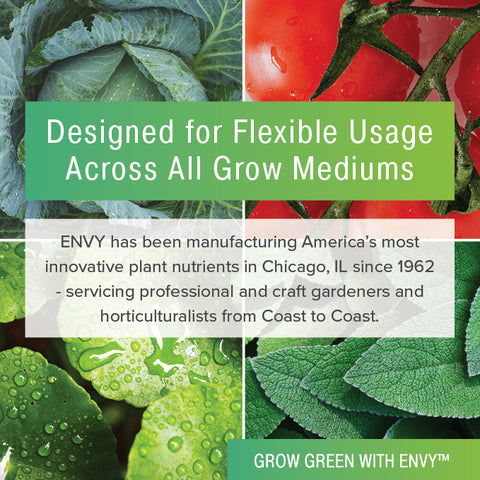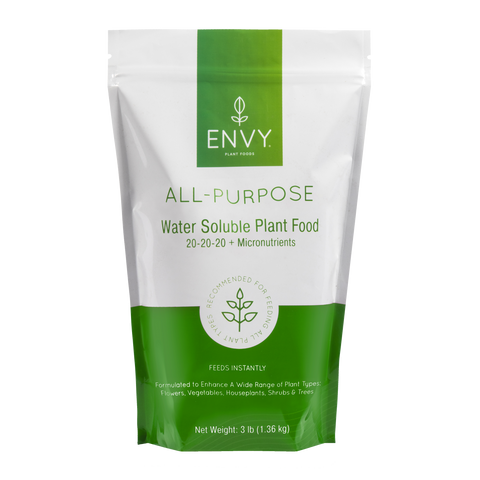 ENVY's All-Purpose - For all your Gardening Needs:

PREMIUM MICRONUTRIENT COMBINATION - Including Copper, Manganese, Molybdenum, Chelated Iron and Zinc

LONG LASTING - Dilute one teaspoon per gallon of water. One 1.5 LB pouch will last 6+ months

EASY MEASURING & LONG-LASTING - with a zip-lock sealed bag & measuring scoop included
All-Purpose Plant Food should be exactly that; a formula complete with all the macro-nutrients, micro-nutrients, and a balanced NPK ratio (Nitrogen, Phosphorus & Potassium) that makes all plants happy and healthy.
ENVY's 20-20-20 blend contains six supplementary micro-nutrients necessary for larger, healthier, more fruitful plants. Four of these nutrients are Chelated (Iron, Manganese, Zinc & Copper) to ensure maximum absorption and availability.
While being a typical "All-Purpose" blend by name, with our majority Chelated micro-nutrients, we also provide Nitrogen from 3 sources including Ammonical Nitrogen (4%), Nitrate Nitrogen (5.8%) and Urea Nitrogen (10.2%).

DISCLOSURE:
Not available for sale in All States.

Envy Nutrient's All-Purpose Blend contains the following ingredients:


Guaranteed Analysis:
Total Nitrogen (N) 20.0%
Ammonical Nitrogen 4.0%   
Nitrate Nitrogen 5.8%   
 Urea Nitrogen 10.2%  
Available Phosphate (P205) 20.0%
Soluble Potash (K2O) 20.0%   
Boron (B) 0.02%
Copper (Cu) 0.05%
Chelated Copper (Cu) 0.5%   
Iron (FE) 0.10%
Chelated Iron (Fe) 0.10%  
Manganese (Mn) 0.05%
Chelated Manganese (MN) 0.05%   
Molybdenum (Mo) 0.0005%
Zinc (Zn) 0.05%
Chelated Zinc (Zn) 0.05%