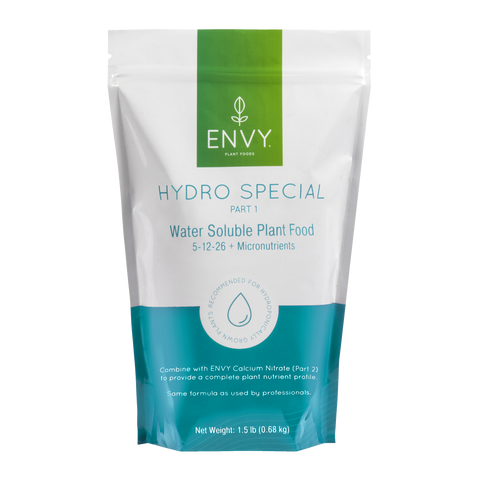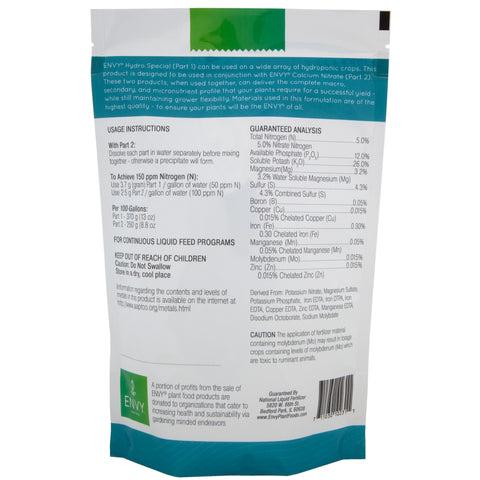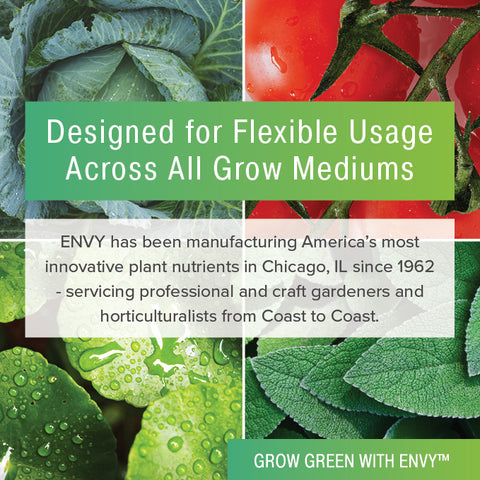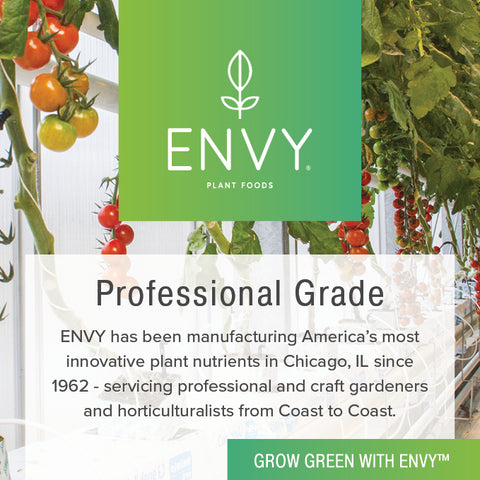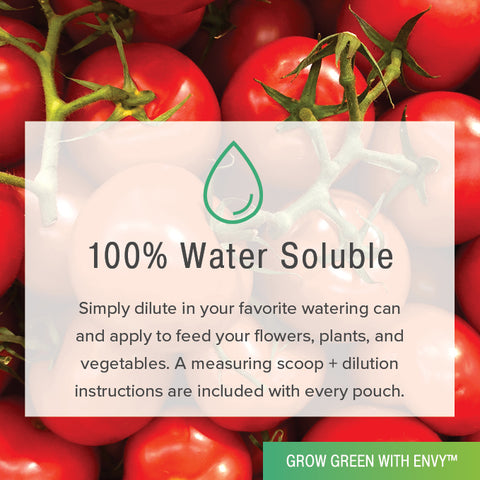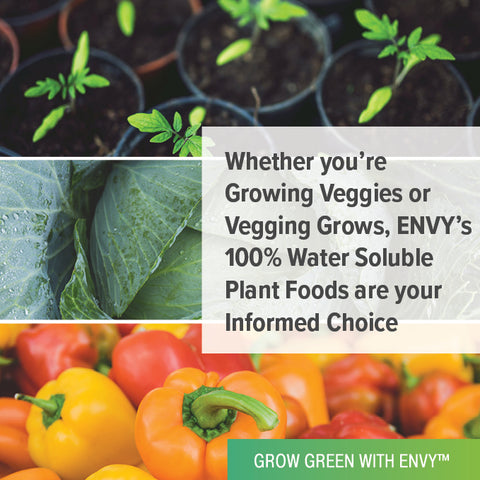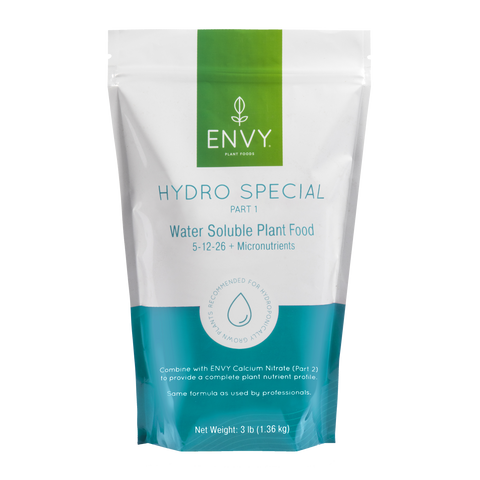 Grow green with Envy - with Envy Plant Foods' 1.5 and 3.0 LB Hydro Special. This premium quality micro & macronutrient blend provides the ideal nutrients to maximize yields for a variety of hydroponically grown crops. Envy's Hydro Special Part I is designed to be used in conjunction with Envy's Calcium Nitrate Part II. When used in tandem, Envy's proprietary hydroponic blend delivers comprehensive macro/micro-nutrient profiles your crops require for blossoming volume and potency while maintaining grower flexibility.

Usage Instructions: Dissolve Part I & Part II separately before mixing together. Ensure both parts have dissolved completely before mixing to avoid precipitate formation. 

DISCLOSURE:
Not available for sale in All States.

Envy Nutrient's All-Purpose Blend contains the following ingredients:

Guaranteed Analysis:




Total Nitrogen (N) 5.0%
Nitrate Nitrogen 5.0%    
Avb. Phosphate (P205) 12.0%
Soluble Potash (K2O) 26.0%
Boron (B) 0.05%
Copper (Cu) 0.015%
Chelated Copper (Cu) 0.015%    
Iron (Fe) 0.30%
Chelated Iron (Fe) 0.30%    
Manganese (Mn) 0.05%
Chelated Manganese (Mn) 0.05%    
Molybdenum (Mo) 0.015%
Zinc (Zn) 0.015%
Chelated Zinc (Zn) 0.015%